I was thrilled and amazed to receive over a hundred thoughts on what my followers are "tired of" and having been inspired to develop a spur of the moment blog post into a full collection of artworks including handmade books, installations and diagrams. However, I still didn't feel satisfied that I had repaid the sharing of all those who commented. I knew that illustrating these issues may offer support to those who see my artworks on display but I wanted to send my thoughts to each person who had commented. To show my gratitude and to retain the personal connection in my works: Each of these people are human beings that allowed themselves some vulnerability to share with me in my project and reading them I felt each comment as if an outreach from a dear friend.
Therefore, I decided to write back. Not just the usual, "Thanks for commenting!", blog response but a genuine and focused time dedicated to these individuals and their troubles. For 12 hours (well 15 if you include breaks to eat and change camera) I wrote letters to each commentor from the original blog post. Writing every answer with the aim to offer empathy and support just as I would to a close friend. It was intense, emotionally and physically painful, but left me with a feeling of having repaid a debt and completed something important and meaningful. I hope that my work can inspire this kind of need to communicate, support and share the way that your comments have done for me.
'12 Hours of Answers' was filmed and will be displayed as a video and installation in my upcoming exhibition 'Listening to the Masses' (Kunstpodium T, Tilburg, Netherlands, 3-20th May 2018). After which I will be photographing each answer individually to post here so that the original commentors (including anonymous commentors) can find my letter to them.
Powered by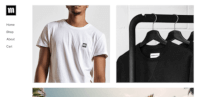 Create your own unique website with customizable templates.